SUPPORT
KNAACK PRODUCT TRAINING
FREE Online Training
Welcome to KNAACK's Online Product Training
This interactive program is designed to keep professionals safe by educating users on how to use KNAACK® jobsite equipment safely.

Immediate tips on how to best use KNAACK® equipment
Convenience - Online training is 24/7
Work at your own pace
It's FREE
Multimedia and interactive simulations
Checkpoints throughout courses
Stop and restart where you left off
WE OFFER THE FOLLOWING FREE ONLINE TRAINING COURSES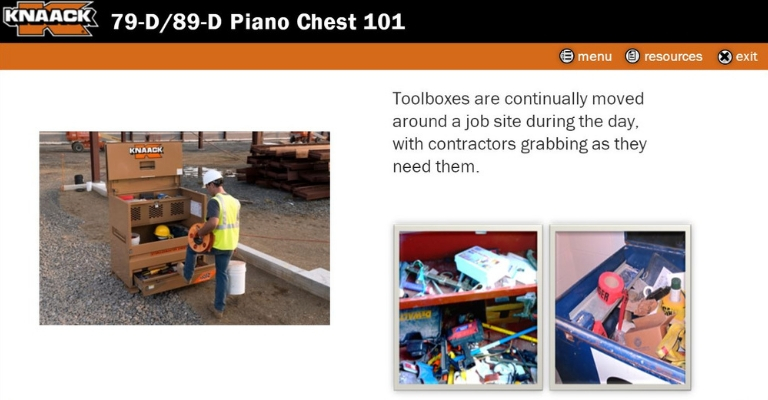 79-D/ 89-D Piano Chests 101
Product training on KNAACK's STORAGEMASTER® Piano 79-D and 89-D STORAGEMASTER® with ThermoSteel™ provides tips for quick use and tool organization and more.
Take the Course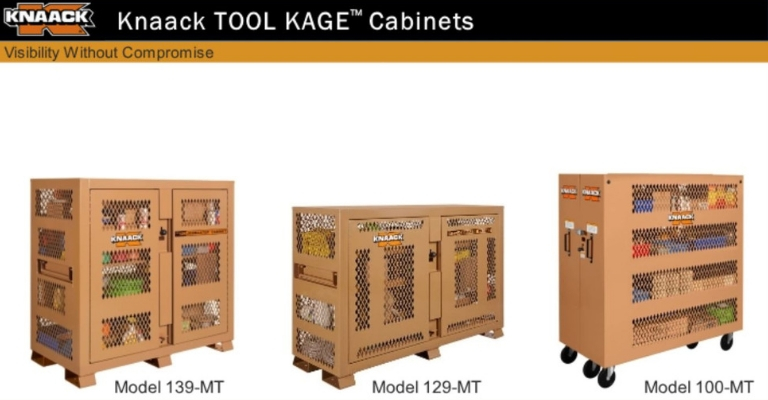 Tool Kage™ Cabinets
This course introduces the three Tool Kage™ models: 139-MT, 129-MT and 100-MT, explains the unique features of each cabinet, and shows why these KNAACK™ cabinets offer the best solutions in the marketplace for secure visible storage.
Take the Course