ORGANIZE AND SECURE YOUR SAFETY GEAR
Safety Kage™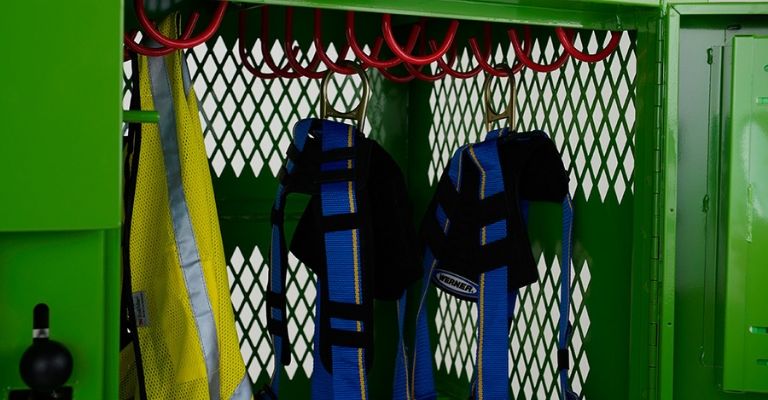 Fall Protection Storage
Ventilated storage for fall protection allows equipment to hang safely and prevent cuts, abrasions, and water damage.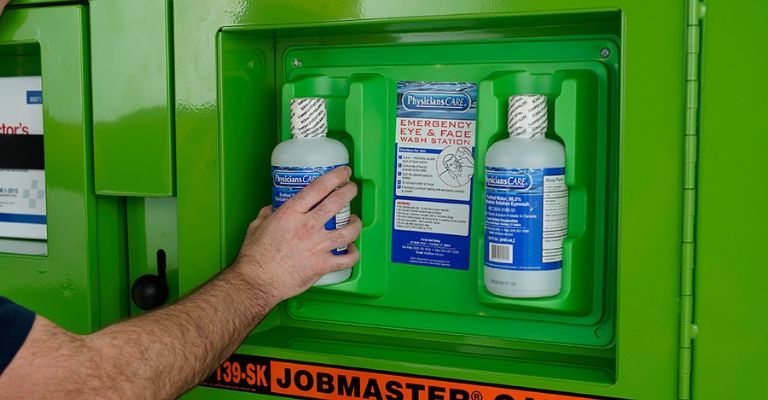 Emergency Access
Quick access to First Aid Kit, Fire Extinguisher, and Eye Wash in case of emergency.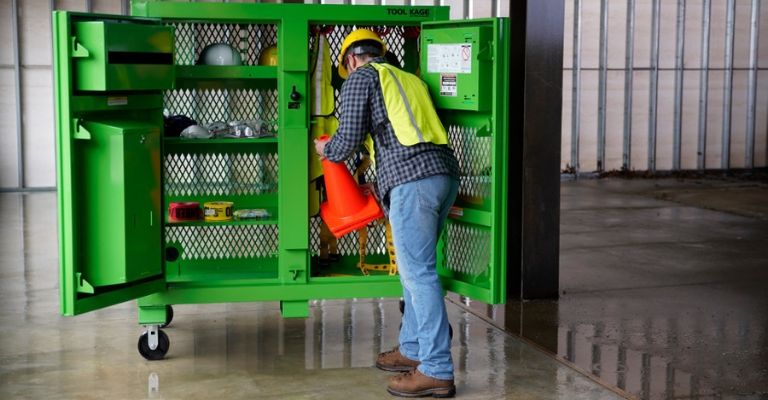 PPE Organization
Multiple shelves enable users to easily organize all Personal Protection Equipment efficiently.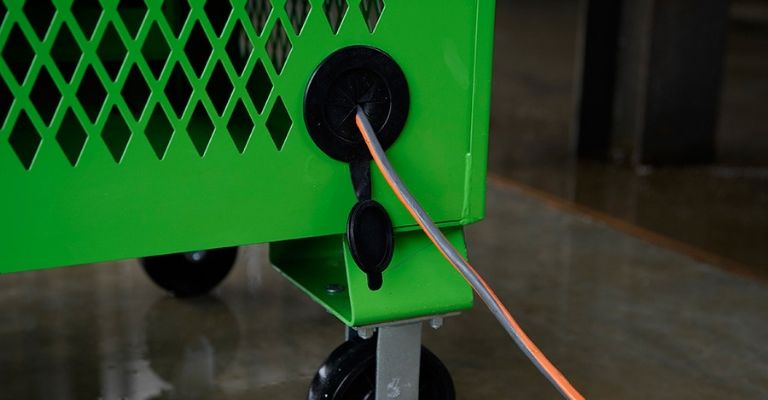 Power Pass With Grommeted Shelving
Grommeted shelving allows for power distribution on every shelf.
The Safety Kage™ cabinet is an Industry First and a one-stop-shop for Jobsite Safety. The interior of the cabinet houses ample secure storage space for all types of fall protection and personal protection equipment. Several models feature vault hinges with an interchangeable door design to allow customizing the Safety Kage™ to meet specific requirements and needs.
MODEL LIST
MODEL NO.
STYLE
COLOR
APPROX. PRODUCT HEIGHT
APPROX. PRODUCT WIDTH
APPROX. PRODUCT LENGTH
APPROX. CU. FT. PER UNIT
BUY ONLINE
139-SK
Cabinets
Safety Green
60in
30in
60in
59.4
139-SK-01
Cabinets
Safety Green
60in
30in
60in
59.4
139-SK-02
Cabinets
Safety Green
60in
30in
60in
59.4
139-SK-03
Cabinets
Safety Green
60in
30in
60in
59.4
139-SK-03C
Cabinets
Safety Green
60in
30in
60in
59.4
139-SK-03S
Cabinets
Safety Green
60in
30in
60in
59.4